Anticipate objections to buying and generate more leads

AutomotivesTM are our proprietary range of online enticements that anticipate objections to buying and help overcome them to generate more leads. Unlike irritating pop-ups that appear before you've began to read a page, AutomotivesTM are grounded in the learnings of behavioural science and behavioural economics to provide the right kind of nudge that results in a specific enquiry.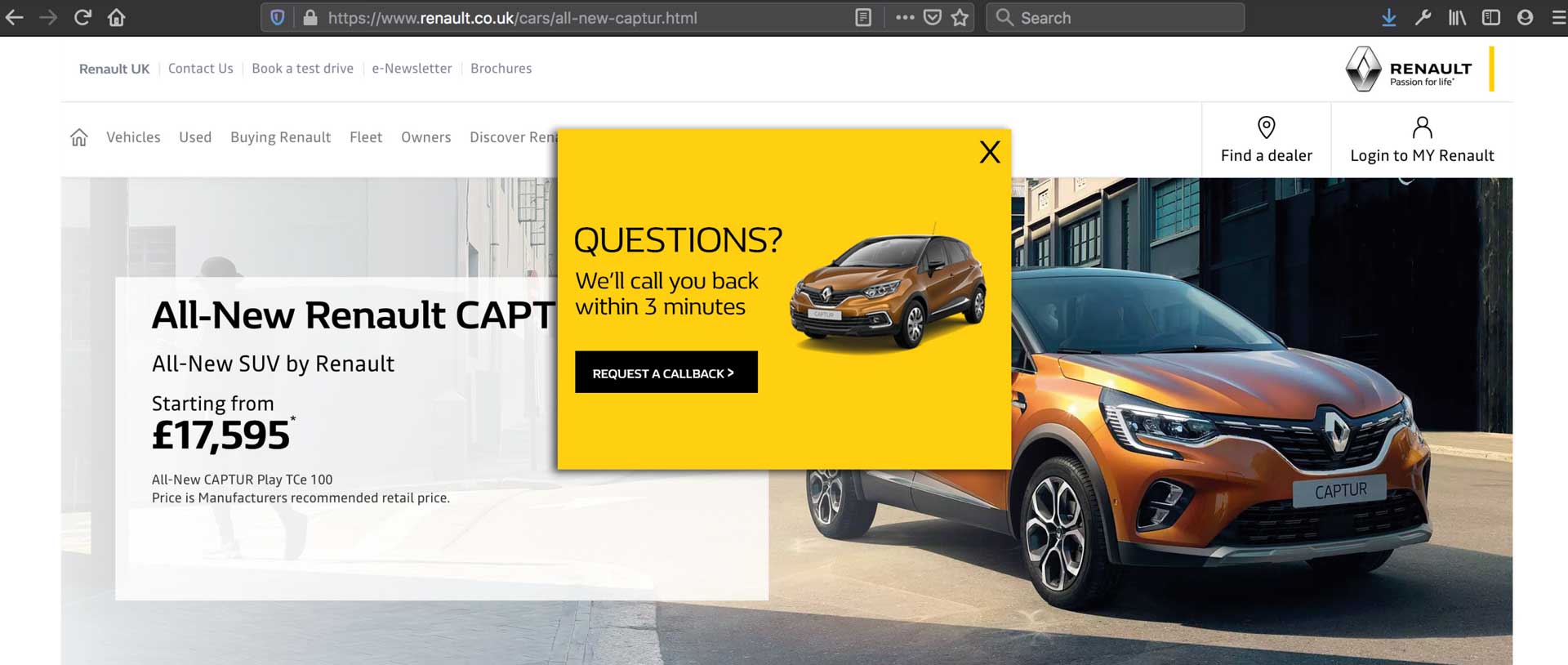 Here's how it works. A visitor to your website has searched for a used car and lingered on a specific vehicle for more than 2 minutes. They want that car but there's something that's holding them back from taking the next step towards making an enquiry. An AutomotivesTM incentive invites them to request an instant valuation of their current car. Once they've submitted a few short details Calldrip technology triggers a drip, connecting your sales team or our Business Development Centre in a matter of minutes.
The combination of targeted incentives and a response make quite an impression.
AutomotivesTM are used by some of the leading manufacturers as well as dealerships of all sizes. To find out more, or to arrange a no obligation free trial, give us a call on 0161 850 326.