dripSCHEDULER ensures opportunity calls more often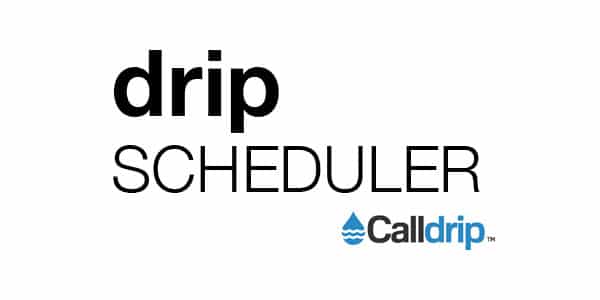 For sales teams looking to run their own smile and dial outbound campaigns, right through to BDC or contract end programmes, Dripscheduler enables you to time and date the forward engagement of a Drip 💧(that's when we schedule and initiate a call on a specific time and day for your agents). This means we implement the routine and rhythm of the event meaning you don't have to rely on team members who may be in a busy environment and challenged to plan calls, or simply are less focused on things like customer follow ups which tend not to happen. Fortune is always in the follow up.
By utilising Dripscheduler you are guaranteed the team either make the call or miss an opportunity which is highlighted by call to action, and every outbound initiated call is recorded transcribed and scored to highlight performance in After Sales, Sales, Parts, any area of your business
To find out more call us on 0161 850 3261 or click here to email us using our contact form.